Septic

Well

Sewer

Water
Solved.
Engineering
Design
Installation
Inspection
Maintenance
Attention:
Alternative & Conventional Septic System Owners
The VA Department of Health is ramping up enforcement of annual Alternative Septic System inspections and required routine pumping of conventional septic systems.

Alternative systems must be inspected every year*. Septic tanks must be pumped out every five years. Failure to do so leaves property owners at risk for monetary penalties and possible misdemeanor criminal charges. *Loudoun County requires inspections between January - July
Schedule Inspection
At SES, our values are centered around family, community, charity and things that bring people together. We've always been committed to making a difference in our community by giving back in any way we can.

But this year, we aim to take it to the next level by not just giving once, but giving to a different charity each month!
Learn More
We would like to Welcome Peter Brooks, PE to the SES companies as director of Engineering and manager of the SES MA office in Powhatan, Virginia. Peter brings more than 30 years of professional engineering experience as...
Read More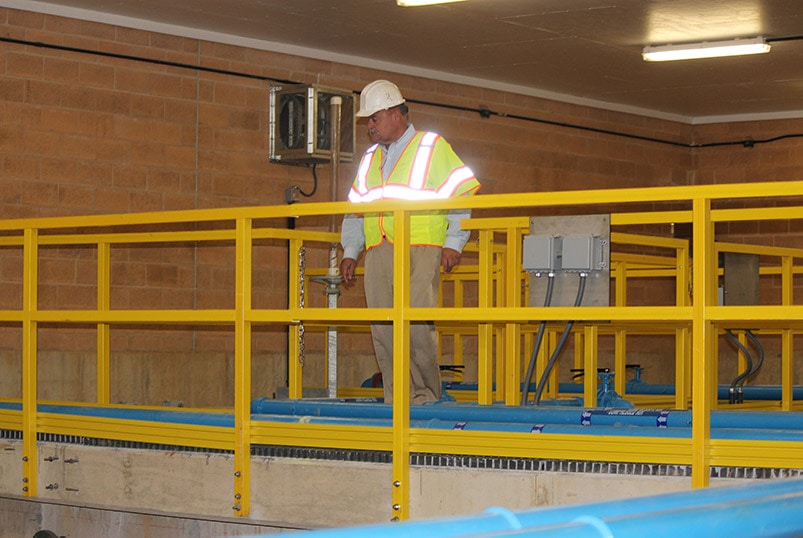 Innovative Solutions

Communal Septic Systems
When multiple residential dwellings or mixed uses are connected to a single onsite sewage system, they are commonly referred to as communal, community, or mass onsite systems. All designs for communal systems require a Professional Engineer to direct the process from the preliminary engineering conference to the final plans and specifications.

SES is well equipped to design and construct your next communal system and has experience with systems from 6 to 156 homes.
Featured Service


Ground Water Supply Systems

SES is experienced in the preliminary design, final design and construction inspection of water supply systems from 1,000 to 100,000 gallons per day. Water systems can be designed for residential, agricultural or commercial uses to serve transient and permanent populations. Wells for churches, restaurants and convenience stores require systems approved by the State Health Department and include ongoing sampling and monitoring.

Groundwater systems can be designed for Fire Suppression and may include treatment systems, water storage tanks and water booster stations.

Scott Bryant
Absolutely fantastic experience with SES Mid Atlantic and Mike Cox. I contacted them to help locate my septic distribution box and field. They went well above and beyond what i expected. They had to dig several deep holes since the distribution box was about 500' from the tank, and about 10' deep. Mike and his team were determined to find it, and did not give up until they had. Others had tried, but only SES succeeded. Darwin and Jose also did an excellent job filling the holes and replacing the sod. They will be my septic service from now on, and I highly recommend them to anyone

Jason Hood
Had a bad situation, tank backing up in the yard cause our pumps were not transferring to the field. SES had someone out here within a day and the pump truck coordinated to get here prior so the tank was emptied. Able to diagnose the problem and got the parts in a few days (control board estimated at 5-10 days). As soon as they had it in hand they scheduled to come back out and got it fixed. Great group with the right mix of personal touch and technology to make it easy.

Nathan Lucas
Mike and the SES team were great from the start when i had to move my septic line. Mike walked me through the process, handled all of the coordination, and completed the work quickly. The SES price was also very reasonable.

Jill Leas
Mike and his team are awesome! We just had our septic distribution box, splitter boxes and header replaced on a monster drainage field. Very professional and thorough! SES Mid Atlantic is definitely the way to go.

Tony H
Good experience using this company especially working with Mike Thomas. He always explained the process to me before completing repairs. Would definitely request services again.

Cliff Edwards
The fellows who came to our home were speedy, thorough and neat. Everything was put back in place. The project manager was so friendly, polite and personable. Excellent service!

Angela Tang
SES was professional and delivered high quality service. They communicated clearly with me and adapted to changing circumstances relating the inspection. They are knowledgeable and friendly. I will only use them for future septic needs.

Eric Larson
They are very helpful . Answered all my questions about my septic system repaired the floats a few years ago they did a wonderful job thank you again

Carla Barb
SES installed our septic system in our house we are building. They did a great job, were professional, and wonderful to work with. I highly recommend them.

John Strock
SES was super responsive and fast to act during a very busy time. As a real estate professional, it's comforting to work with a company who values the customer's experience as much as I do. Their communication was excellent and they are true professionals.