Environmental & Tank Services
Professional


Environmental assessments
SES has performed more than a thousand environmental assessments and related remediation. Increased public awareness and potential environmental liability have greatly impacted the real estate transaction process. Properties ranging from manufacturing plants to single family residences have potential environmental risks. Professional evaluation of sites prior to purchase or refinance is imperative to protect purchasers and often required by lenders. Let our experience in performing Environmental Site Assessments help you make fully informed financial decisions. Determine the true value of a property and defend against potential catastrophic environmental and third party liability mandated by a USEPA cleanup.
Environmental Transaction Screen
Prepared in accordance with ASTM standard E-1528-14e1, these assessments are useful in areas where information suggests that few recognized environmental conditions will be identified. The basic format includes a research of historical records relating to the subject and nearby properties, a site visit and completion of an environmental questionnaire. If conditions are identified, the standard requires that the preparer determine if the condition requires further investigation. If so, a Phase I ESA may be required.
Phase I Environmental Site Assessment
Prepared in accordance with ASTM Standard Standard E-1527-13 and all other lender / client requirements, this assessment is more complete and provides a full written description of conditions and potential liabilities identified. The main difference between the Transaction Screen and The Phase I ESA is that the standard requires the preparer to be an environmental professional and to quantify the type and extent of the risk posed by each condition identified.
Phase II and III Environmental Site Assessment
Prepared in accordance with standard environmental and professional practices, typical Phase II ESAs outline an approach to quantify the extent and type of risks identified in the Phase I. Phase III ESAs are often referred to as corrective action plans which implement activities to remedy conditions identified in the Phase I and quantified by the Phase II.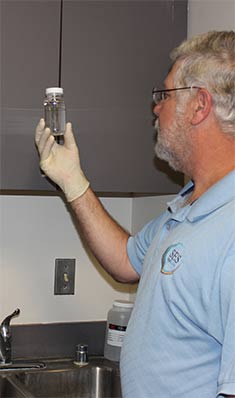 All of our associates in the environmental division are certified and licensed according to each State's requirements. SES is fully insured carrying professional liability, general liability and all necessary pollution riders. SES offers services for both residential and commercial customers. References and testimonials are available upon request.